How to buy hydraulic patch accessories series bathroom clips
---
Bathroom clamps are also called bathroom door hinges. They are fashionable and beautiful in appearance and easy to install. Nowadays, frameless shower rooms are popular in bathrooms. Some glass door hinges and glass hinges are widely used. Hydraulic patch accessories series bathroom clamps are widely used.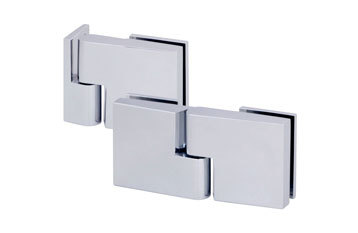 First of all, for the structural performance of the product: the bathroom clamp is of relatively good quality, the structure is stable and strong, and there will be no loosening phenomenon when shaking it left and right by hand. The product is reasonable and user-friendly, and it is easy to use.
The second is the product surface: good quality products will have surface treatment, the surface is bright or brushed, which can meet the requirements of individual decoration consumers, and some products have different color treatment on the surface, the surface treatment is uniform, smooth, no color difference, no fall off.
The third is the product material and accessories: high-quality products use copper or stainless steel 304 as the main material, because copper and stainless steel 304 will never rust or oxidize, which can ensure a longer service life of the product and have a high recovery value.