How to choose the right hydraulic glass door closer
---
Choosing a hydraulic glass door closer will vary based on many different factors, including customer preference, manufacturer options and building specifications. Other factors to consider include: door size and weight, door location, frequency of opening and closing, installation location, bearing capacity, back swing requirements, etc.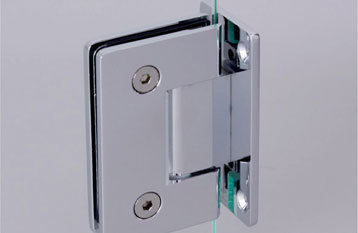 Generally, overhead hydraulic glass door closers are usually used in medium to heavy traffic locations, and they are very durable. There are options for interior or exterior doors, and they are one of the most commonly used types.
On the other hand, floor spring or overhead spring closers are more durable, and they are suitable for doors with heavy traffic. Plus, they're not as visible as overhead closers, making them one of the most attractive options. Finally, concealed and framed door closers are commonly used for medium traffic interior doors.
Deciding on a door closer depends on a variety of factors, starting with understanding the various types and the benefits they have to offer, then matching your door to the type of door closer you are using is key. Heavier doors require durable, sturdy closers, and either way, if you're not sure, your best bet may be to consult a door installer or supplier.